Are you looking for Summer Tyres Beenham for your vehicle?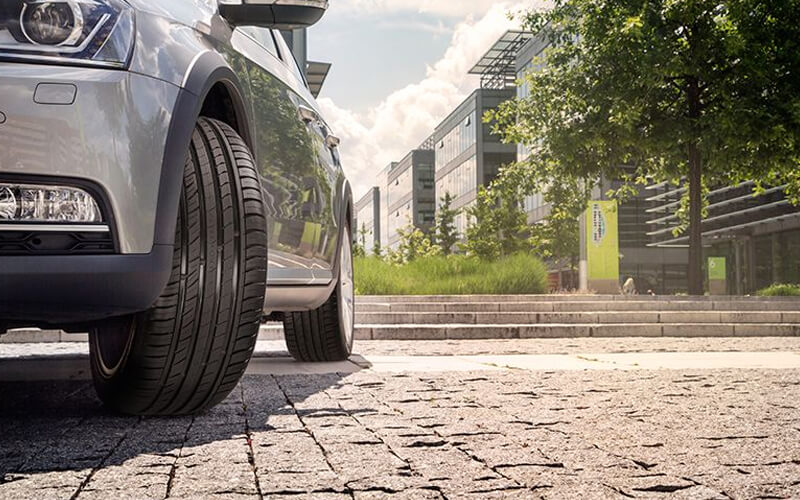 Summer tyres deliver superior handling and better grip compared to winter tyres, on wet and dry roads, in warmer driving conditions.
Summer tyres feature a simplified tread pattern compared to winter tyres with fewer grooves and sipes, this maximises contact with the road during dry summer months providing your vehicle with better braking ability and traction.
Buy summer tyres online
You can buy summer tyres Reading, from Reading Garage at our workshop, or online via our website. Simply enter your vehicle registration number or tyre size into our tyre finder and choose from our huge selection of summer tyres. Book a suitable appointment for fitting at your convenience.
Why Choose Summer Tyres Reading
The majority of manufacturers fit summer tyres as standard to their vehicles, therefore it is highly likely your vehicle is running on summer tyres. During the winter months, if you have switched to winter tyres, we recommend between April to September to switch back to summer tyres, as you will find winter tyres are less effective on warmer surfaces and deliver poor handling and fuel economy in temperatures above 7 degrees Celsius.
Summer tyres do not just perform well on hot sunny days. They offer superb grip and stability on wet roads too. Therefore, summer tyres are the ideal choice for the unpredictable British summers.
Advantages of summer tyres
Increased mileage and improved fuel consumption
Rolling resistance on dry roads is reduced due to summer tyres having less elasticity. Offering better fuel economy and an increase in tyre life.
Reduced tyre noise, increased driver comfort
Summer tyres are better at absorbing vibrations from road surfaces, therefore offering a quieter ride compared to winter tyres reading.
Improved control
As summer tyres are softer, they provide enhanced grip on dry surfaces alongside superior handling and steering stability.
At Reading Garage, we stock a wide range of summer tyres for you to choose from. We have tyres from premium, mid-range and budget brands, in all price ranges. So, whether you are looking for high quality premium brands, or quality cheap tyres you will find what you are looking for at Reading Garage.
Some of the brands available from us
Some popular models of summer tyres Reading available at Reading Garage:
Continental EcoContact 6
Bridgestone Potenza RE 71R
Michelin Energy Saver, etc.
For 'tyres near me' and new summer tyres Beenham visit Reading Garage at 10 Beenham Industrial Estate, Grange Lane, Beenham, Reading, RG7 5PP.
Call us on 0118 971 0261 further information, or any help and advice regarding summer tyres from our friendly team.