Are you looking for Performance Tyres Beenham for your vehicle?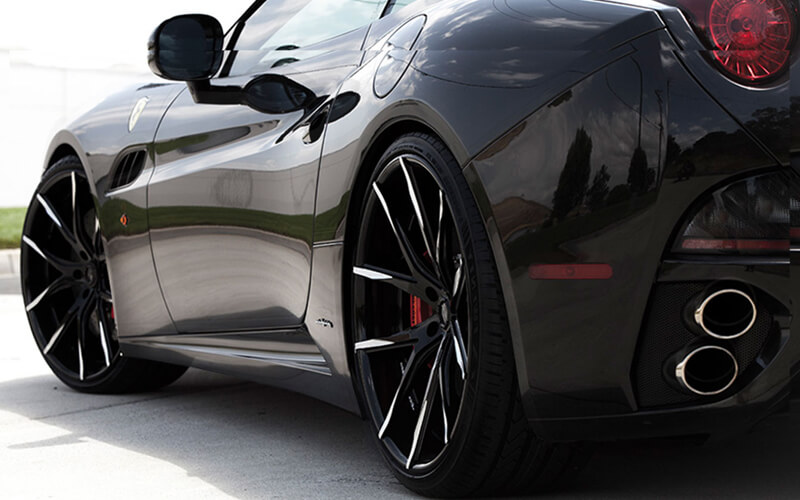 Performance car tyres, also referred to as UHP (ultra-high performance) tyres are designed for sports cars and luxury vehicles to provide improved handling and greater grip.
Created for use at higher speeds, performance tyres are wider, helping them stick to the road whilst cornering, therefore providing greater stability for luxury and sports vehicles. Performance tyre compounds are created to provide superior all-round performance and better braking distances, compared to that of a standard tyre. Benefits of performance tyres include greater handling, precise steering and less road noise, provided by the lower profile and unique tread pattern of the tyre.
Reading Garage have a wide range of performance tyres Reading, Beenham at affordable prices. We provide high quality performance tyres for a variety of sports cars and luxury vehicles and can meet our customers' requirements when it comes to quality and affordability.
Buy performance tyres from the comfort of your home!
You can now easily buy performance tyres Reading online via our website using our tyre finder tool. Simply provide your vehicle registration number, or tyre size and select from the performance tyres we have available.
Key features of performance tyres
Premium carcass material
Performance tyres are constructed with a premium softer rubber material that effectively reduces heat build-up when the tyre rolls at high speeds. This reduces the risk of a tyre blow-out. This also reduces wear and tear and improves tyre durability.
Reinforced sidewalls and deeper tread cuts
Performance tyres essentially feature a lower aspect ratio with reinforced sidewalls and deeper tread cuts. This innovative tyre construction enhances the tyre's lateral stability, provides better road holding capacity, and ensures unmatched traction at high speeds. Speak to our experts at Reading Garage, for any information regarding performance tyres.
Offers improved response
The innovative and technologically advanced construction of performance tyres enables them to offer better response to advanced features of a sports car, such as ABS, drive mode control and more. You can, therefore, drive with uncompromised safety.
Still searching for performance tyres near me?
Are you looking to buy performance tyres Reading, Beenham? We have many of the finest quality brands available, at affordable prices. From Premium, mid-range and budget brands available, you will find what you are looking for at Reading Garage.
Premium brands
Mid-range brands
Budget brands
We can offer you some of the best-selling performance tyre models, like:
Bridgestone Potenza S-04 Pole Position
Goodyear Eagle F1 GSD3
Pirelli P ZERO
Continental ContiSportContact 5P, etc.
Reading Garage understands the importance of finding the right performance tyre for your vehicle. That is why our friendly team of experts are always on hand to help, call us on 0118 971 0261 for any information or to book an appointment.