Are you looking for Run Flat Tyres Reading for your vehicle?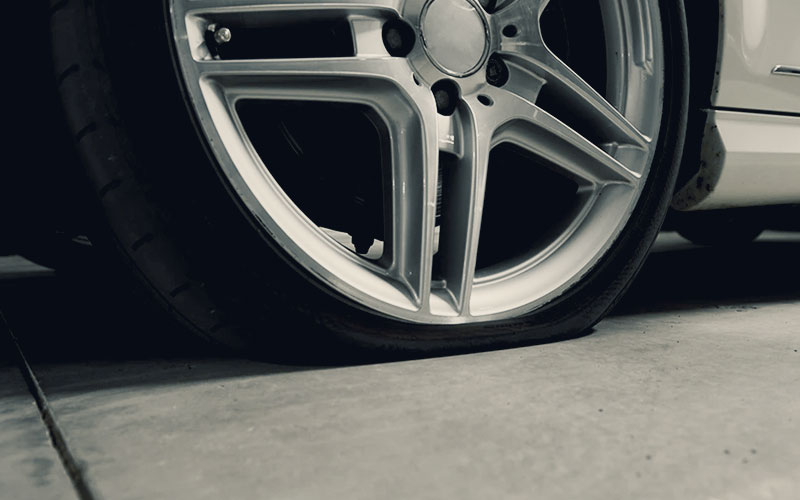 Run flat tyres, sometimes referred to as RFTs, enhance driver safety and keep you on the road in the event of a puncture. Run flats are designed to eliminate the need of having to change a tyre at the side of the road, allowing you to drive for upto 50 miles on a 'flat' tyre. (please note the exact distances and speeds vary between manufacturers.) Run flat tyres also reduce the chances of dangerous tyres blow outs.
Standard tyres collapse if punctured, as they are supported by air. Run flat tyres are constructed with reinforced sidewalls and consist of robust rubber inserts capable of supporting the weight of your vehicle incase of a puncture.
Reading Garage have a range of run flat tyres Reading, Beenham to suit your needs. We stock run flat tyres in world renowned brands such as:
Bridgestone
Michelin
Goodyear
With prices to suit all needs, Reading Garage are the go to destination for all your tyre needs.
Some of our best-selling run flat tyres Reading

PremiumContact 6
Excellence R.O.F.
Reading Garage is now online: You can now purchase tyres from our website. Simply enter your car tyre size or registration details into our online tyre finder, and select your favourite RFTs conveniently from your home. Select a suitable fitting time and date, and visit us at our workshop for fitment.
Why are run flat tyres so popular?
RFTs do not lose their load-bearing ability even after a puncture, thanks to added layers of rubber which prevent loss of tyre pressure.
These tyres continue to offer vehicle stability and manoeuvrability even after a puncture or a blowout.
Prominent run flat tyre technologies
Self-supporting system
This technology includes adding extra rubber layers that help the tyres to maintain their structural integrity after a puncture.
Support ring system
We also stock support ring system run flat tyres Beenham that come with a hard rubber ring inside the tyre sidewall to support the vehicle's weight even after a puncture.
Self-sealing
RFTs with this technology come with a sticky sealant inside the tyre carcass which repairs any puncture caused by sharp external objects like glass shards, nails, etc. However, this will work only if the damage is up to a certain limit.
Auxiliary support
This is available only in premium RFTs. These come with Kevlar reinforcement and a support ring for optimum vehicle control and manoeuvrability.
For all your run flat tyres Reading, Beenham needs, contact Reading Garage. Our experts have the know how and experience to assist you with any tyre query you may have, and are more than willing to help.
Located at 10 Beenham Industrial Estate, Grange Lane, Beenham, Reading, RG7 5PP. Give us a call on 0118 971 0261 for more information.